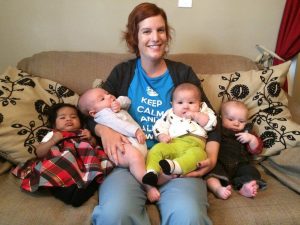 Our History… or Herstory
Before there was "Best Start" there was "Midwife Services," started in 1981, a midwifery practice first conceived by four CNMs who were invited by the administration of a large San Diego hospital to admit clients to the labor and delivery unit. The hospital administration department was confident that the community would be pleased to have the option for CNMs to attend their births at the hospital.
In the 1980s, technology had begun introducing new obstetric interventions —continuous electronic fetal monitoring, intrauterine pressure catheters, fetal scalp blood oxygen sampling, and the epidural. As their use was being encouraged for all moms, this created distrust in natural physiologic childbirth. The obstetricians and anesthesiologists on the unit no longer saw value in sharing their space with a midwifery practice.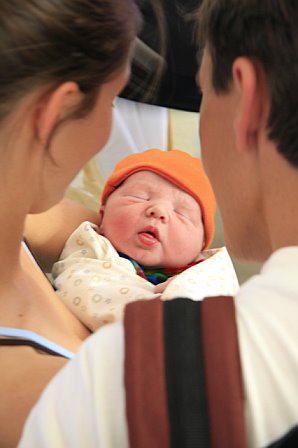 When this happened, our clientele… our moms… said that rather than lose their midwives, they would have their babies at home. Those that lived too far away for a home birth wanted to come to our office for their births. At this juncture, Janice Aline Hutsell, CNM and Roberta Frank, CNM continued to operate Midwife Services, attending births in homes and in the little office that was soon outgrown.
1983 to 1989 found us in a cute little house across from Balboa Park, one birth room and a room for prenatal visits that often doubled as a second birth room. Best Start Birth Center was born in 1989 under Roberta's leadership. By 1989, we were as busy as time and space would allow. Needing more space, Best Start Birth Center moved to a larger location: our 4th Avenue location saw well over 5,000 babies come into the world over a period nearly 3 decades. Due to a need for additional parking and a newly updated facility, Best Start relocated in January 2018 to our current single story Spanish style facility located at 3630 Enterprise Street, 92110. We hope to call this home to birthing women and their families for future decades to come.
Best Start Birth Center has matured from a small staff of 2 CNMs and a receptionist to our current practice consisting of midwives, birth assistants, front and back office staff, billing, and administration. From peg board accounting to computers… paper charts to electronic health records… fee-for-service to managed care to the Affordable Care Act. A common thread throughout all these years which has remained the same is the quality and success of the midwifery model to produce high quality outcomes.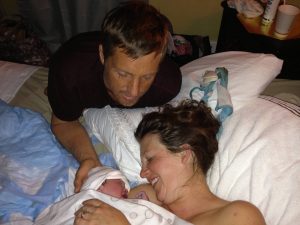 Best Start is the first Nationally Accredited and licensed birth center in the State of California. Best Start has received contracts and agreements with Medi-Cal, TriCare, and many private insurance companies. We have witnessed normal, natural childbirth being "revalued" as consumers and payers alike realize the importance of physiologic birth. Best Start Birth Center has established a record of outcomes that is exemplary. Our moms and their babies do exceptionally well. We are aligned with the Mother Friendly Childbirth Initiative. We work hard to prevent the cesarean section; our c-section rate is 1/4th of the hospital rate and virtually all of our babies are breastfed.
Best Start is proud to be helping preserve knowledge of normal birth in a medical culture that had devalued this knowledge. If it weren't for midwives working in homes and birth centers, the skills and knowledge and ability to support normal birth would no longer exist. And we are honored to have a place for women who want normal, natural birth. So… welcome to Best Start Birth Center. We are pleased to offer you a place where you can bring your loved ones to witness and welcome the birth of your new baby… born your way… naturally.