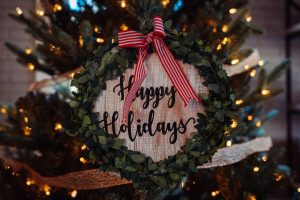 As the holiday season is upon us, like many people, we are thinking of everyone we hold near and dear and for us, that's our clients! No matter what or how you celebrate, this season is all about the company we share and looking forward to a new year.  We are so proud of all our strong 2022 Best Start families and so excited to watch all of the newest babies grow!
2022 has been another great year of serving and growing with our community. As a small family-owned practice, we are fortunate to be able to really get to know our families. Because we take the time to have longer appointments with all of our clients, we get to know them well. We get to provide individualized, personal care.  No one is "just a number" here.
This year we've celebrated growing families, cheered on strong parents helping them transition into parenthood with confidence and most importantly, caught lots of sweet babies! When we look back on the year, we remember all the families and all the babies we've had the honor of guiding on this journey.
We hope the opportunities for connection we've provided have helped our clients feel the sense of community we are so passionate about cultivating. From our childbirth classes to our lactation support group where families can learn alongside each other, we strive to provide care and support beyond the exam room. Because your learning and care shouldn't be limited to when you're in our office, we have an extensive lending library of books all things childbirth and parenting in addition to a binder full of all our favorite resources, professionals, and support in the local community.
As we move into 2023, we look forward to meeting new families and welcoming old ones back, too. Of course, we are excited for more Best Start babies, but we are also eager to offer more GYN services as well. As our practice and community grows, our staff are dedicated to providing the best support to our clients throughout their whole health journeys, not just pregnancy. We will continue to offer gynecological care such as routine exams, contraceptives, and cancer screenings.
Thank you all for another great year together. We wish everyone a happy and healthy holiday season and look forward to all that the new year brings.