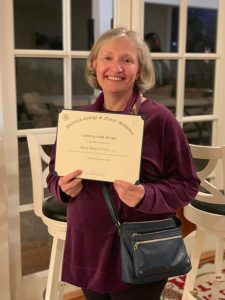 2021 is coming to a close! Another unprecedented but great year full of perseverance, strong parents, and of course, the sweetest babies! During these crazy times, our Best Start clients and staff helped make things feel a little more normal.
We've welcomed lots of new babies this year and feel thankful that we welcomed new clients, too. If there's one upside of these times, it's that we've been able to reach people that may not have previously considered an out-of-hospital birth. Wanting to avoid the hospital is new for some people, an idea brought on by the pandemic, but for us, it's what we do when it comes to births! It has been a blessing to be able to confidently open our arms to families, knowing we can help them have amazing birth experiences, even during a pandemic.
We don't know what next year will bring, but we know one thing—we'll be doing whatever we can to make sure everyone has access to give birth THEIR way! We celebrated great wins this year and we will continue to be active participants in fighting for more systemic changes in the new year.
As the year comes to an end, we'll review and reflect on all the families we had the honor of helping this year. We'll celebrate the amazing experiences we helped unfold and consider how we can do even better next year. In an ever-changing world, we are always looking for how we can best serve our families (which, by the way, we're now offering some Saturday appointments for established clients!).
We also want to congratulate and celebrate our amazing ClinicalDirector and midwife, Shari Stone-Ulrich, for earning the Clinical Star Award from the American College of Nurse-Midwives! This prestigious award is given to honor midwives that have practiced for 25 years or more and have demonstrated excellence in both their clinical practice and their mentorship of others. We are so proud to have Shari on our team!
From all of us at Best Start, we wish you a safe, happy, and healthy holiday season. We look forward to another year of serving you and can't wait to meet our 2022 babies!