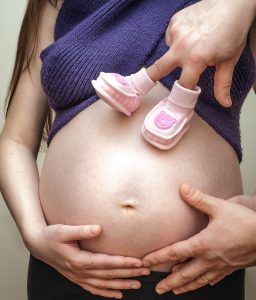 Happy Women's History Month! This month we are celebrating all the strong women that have shaped the history of Best Start and remembering how our birth center came to be.
The creation of modern-day freestanding birth centers was truly one of necessity. It's no  coincidence that birth centers emerged in the United States when obstetric medicine was  going through a period of rapid development and change. In the 1980s, medical  interventions, such as epidurals and continuous electronic fetal monitoring, were being  pushed for use in all hospital births. Birth, a normal physiological event, was becoming a medical event, even in the absence of complications.  Midwives rose up and created birth centers as a response to the over-medicalization of birth.
The work birth centers do was not new when the first birth center opened. Midwives have existed, in one form or another, since human birth has existed.  For thousands of years midwives have supported women in childbirth. If we look back over the course of history, all births originally occurred at home. And with time giving birth in a hospital became the norm in the United States. But in recent years more births are occurring in out-of-hospital settings.
In fact, before Best Start was "Best Start," so to speak, it was a team of Midwives working in a hospital, committed to honoring birth as the normal process it is. First as a group of Midwives providing care in a hospital, then caring for women in their homes exclusively and finally becoming the Best Start Birth Center you know today! Best Start is the first Nationally Accredited and licensed birth center in the State of California.
There's still a long way to go until we've reached total coverage equity.  That would take the opening of thousands of birth centers to achieve. But free-standing birth centers are now covered by many commercial, state, and federal health insurance plans! Over the years our staff and office has grown but our mission has not changed. Best Start is committed to providing access to a safe, affordable, out-of-hospital option for childbirth and well woman GYN care with Midwives that respect the right and ability of all women to give birth their way.