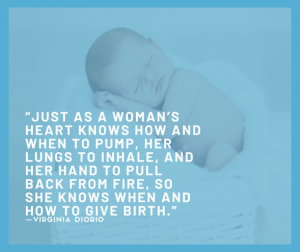 HMO coverage birth-center care: In the United States, the overwhelming majority of births occur in the hospital setting, an unequal distribution widely the result of insurance companies denying coverage for freestanding birth center care. In 2017, just 0.52 percent of births occurred in a birth center, which is a number that is on the rise annually, but low nonetheless.
The high proportion of hospital births is not simply a result of mothers preferring this option.  Women are "choosing" the hospital in many cases because they have difficulty navigating insurance coverage for the birth center experience they actually want. Despite the proven track record of freestanding birth centers providing high-quality care and significant cost-savings, many commercial HMO plans still neglect to provide this option to their enrollees and employers may not even recognize the gap they are leaving when negotiating health plan options.
At Best Start, we aim to ensure cost is never a barrier to receiving care, no matter what a mother's financial situation may be. Best Start not only works hard to negotiate the most comprehensive coverage with a multitude of plans, but also works with patients to offer generous discounts in the event that insurance coverage is not an option.
A current Best Start client outlines her positive experience navigating our payment options in a glowing YELP review. After previously assuming a birth center would too costly, the client happily reports that Best Start is not only affordable, but cheaper than the hospital setting.While we do all that we can on our end to expand relationships with commercial insurance plans, our clients' voices matter too. If your employer's insurance is not contracted with Best Start, voice your interest to your Human Resources department. Share Best Start's long history of helping mothers and babies achieve excellent outcomes. Direct them to the research that shows birth centers offer a high level of value, saving payers money while helping mothers achieve positive experiences.
Need some help getting them on board? Best Start is happy to give tours to employers offering company-sponsored insurance to show them the many benefits a freestanding birth center has to offer. Best Start focuses on high touch, low intervention methods and sets itself apart from other birthing options in the area by offering nitrous oxide as a pain relief option for its laboring mothers.
If your dream birthing experience includes Best Start Birth Center, let us work together to get you here. Be confident in speaking up for equal coverage of the birth experience you dream of. YOU should be in control of deciding where to give birth and we are here to help you advocate for the options you desire.