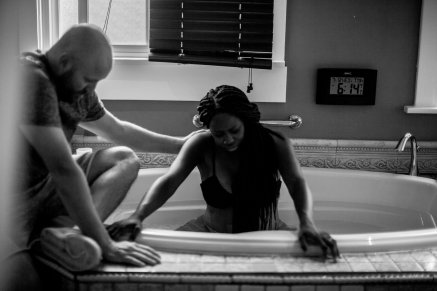 Having a baby is undoubtedly a monumental experience—physically, emotionally, and sometimes financially too.
In between the fun stuff like choosing baby's name and setting up a nursery, it's also important to prepare financially for your new addition. The costs of the tangible items you need like a crib or diapers may be obvious and easy to plan for, but for some of the more intangible needs, it can take some thought. This is especially the case when figuring out how much you may pay out of pocket for your delivery because things can get complicated considering in-network insurance options, out-of-pocket maximums, and the large variance in cost between birthing locations.
The average cost of having a baby in the hospital in the United States is estimated to be $19,000, including almost $3,000 of out of pocket costs. Of course this number varies greatly by what type of insurance plan you have, how "complicated" your delivery is, and where you give birth (the hospital versus a out-of-hospital option, like a freestanding birth center).
In some sectors of business, the saying "you get what you pay for" really proves to be true, but healthcare isn't one of them. When it comes to buying a pair of shoes, spending more will probably get you a higher quality pair, but when it comes to giving birth, spending more doesn't mean definitely getting a better experience. And spending less doesn't mean you have to compromise on your experience, either.
To be clear, we wish that cost would NEVER be a factor when someone is choosing where to give birth. That's why we have always done all we can to try to minimize cost being a barrier for people to receive care at Best Start if we are a good fit for what they want in a birth experience. We've spent years negotiating with insurance companies and calling legislators to be able to provide the cost-effective care we offer.
Despite being significantly cheaper than a hospital birth, birth centers (like Best Start!) often offer birth support that is simply not available at most hospitals. From longer appointment times to the option to have a water birth, your care at Best Start definitely doesn't feel like the bargain it is.
Laboring and birthing in water is sometimes seen as a "luxury" simply because many hospitals don't offer it. This simple method, however, is both low-cost and low-risk with great benefits. Many families specifically choose Best Start for that reason! We support and encourage laboring people to try out our tubs to help them relax and let labor unfold as intended.
Getting in the water can help relieve the physical pressure on your body during labor and also calm you mentally. Being in the water can offer a "weightless" feeling, allowing you to get into more comfortable laboring positions. And if it doesn't feel good to you, there are no harmful side effects in trying it!
We love being able to offer multiple low-risk options for pain reduction in labor (including water immersion) because what works for one person might not work for the next. That's really what Best Start is all about—making high-quality choices accessible to all and recognizing that every person and their birthing experience is unique and valid.