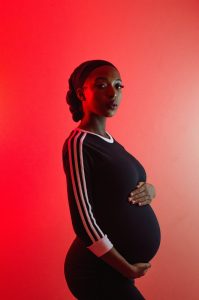 June commemorates and celebrates several important things. The month of June is Pride month, a month to celebrate and give visibility to the LGBTQ community. Juneteenth, which was on June 19th, celebrates the official end of slavery. June 19th is also Best Start's Birthday!
On June 19, 1989, Best Start was born. We're honored to have served the birth community for more than 30 years. Since our beginning, we have focused on the mantra of "your birth, your way," celebrating individuality and autonomy. We recognize that every birthing person and every family is deeply unique.
As we recognize Juneteenth, we want to speak our gratitude for Black birth workers. Midwifery has a long, rich history in the African American community. Today, Black midwives remain an underrepresented minority, widely due to the medicalization of birth. The call to support Black midwives in professional opportunities continues to be an important priority.
The overarching theme of the celebrations we commemorate this month (Pride, Juneteenth, and our own anniversary) is inclusivity.  This topic is especially important in healthcare and even more pressingly so, maternal care. We know that adverse health outcomes affect marginalized groups the most.
LGBTQ+ birthing people have higher rates of adverse health outcomes including miscarriage, low birth weight, preterm birth, and stillbirth. Access to culturally competent care is noted as one of the main drivers likely contributing to these adverse outcomes. It can be challenging for LGBTQ+ people to find providers that are welcoming, making getting care difficult.
In a recent survey, 31% of respondents that self-identified as a part of the LGBTQ community reported having a fair, poor, or very poor birthing experience. This is high in comparison to 18% of their cisgender heterosexual counterparts.
From using inclusive language to fostering a sense of belonging and empowerment, providers play a key role in making maternity care comfortable for the LGBTQ+ community. By nature, midwifery care aims to address inequities in care. The model of care celebrates individuality and community involvement and midwifery has been shown to improve health outcomes for marginalized groups.
When considering ways to make a difference in serving marginalized groups, whether that be in observance of Pride Month or Juneteenth or (ideally) just another day, consider that access to quality healthcare is one of the key factors that affect someone's quality of life.
As consumers, you can make a difference by creating demand for providers that align with the values you wish to see perpetuated in healthcare. When choosing providers, choose ones that value patients from diverse backgrounds, even if you yourself don't fall into these groups. Because word of mouth is one of the best ways people find their providers, speak highly of the inclusive, welcoming providers you find. If your insurance doesn't cover a provider that you want to see, speak up by calling your company's "member services." Let them know you value and desire coverage of the providers to make the demand known.
Evidence in general supports that there is a disconnect between interest and actual use of midwives across the board, among all racial groups surveyed. The survey of California mothers found that while actual utilization of midwifery care was low, interest was high. The disconnect was largest in Black Non-Hispanic respondents where 6% actually used a midwife for their birth, but 66% would definitely want or consider a midwife for a future birth.
For the past 34 years we've prioritized making Best Start a place that empowers and welcomes people of all backgrounds. We've tried to create an environment and staff that embodies "your birth, your way" for all birthing people. As we enter another year of operation, we are ready to continue fighting to eliminate barriers to ALL people getting to birth their way.