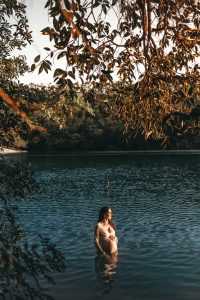 This month, the turbulent issue of access to healthcare is heavily on our hearts. From the threat of diminishing access to reproductive care to the infant formula shortage crisis, we know this past month has brought a myriad of heavy feelings for many and we are right there with you.
At Best Start, the principles that guide our practice include health autonomy, equality, and access to safe care that fits your needs. It has always been of utmost importance to us that people have equitable access to care as we work to eliminate financial, geographical, and cultural barriers to care.
We believe that where you live, the money you have, or the background you come from should never determine the quality or availability of care you can receive.  Our motto, "Your Birth, Your Way," represents our practice during prenatal care and birth, however, this philosophy should extend to all types of healthcare. We envision a world in which all healthcare is evidence-based, high-quality, and equitable for all.
While our recommendations are evidence based, we also recognize and understand the importance of lived experience and individuality.  We know that healthcare is not one size fits all.  Your unique life experiences are what makes you you and will shape your choices too. Because of this, we strive to support you and provide additional resources if desired.
Amongst the formula shortage, many people suggest to breastfeed instead, but while breastfeeding is natural, it's not always easy or possible. At Best Start, 97% of our infants are breastfed at discharge (exceeding the Healthy People Target of 81.9% or more). We recognize and value the vast health benefits of breastfeeding, however, we also recognize that breastfeeding is not for everyone.
If you are breastfeeding or thinking about breastfeeding and currently need some extra support, please don't hesitate to reach out for resources. Best Start works with great lactation consultants that are skilled in helping you establish and maintain a healthy breastfeeding relationship. Many insurance plans cover lactation consultants.  If that is not an option for you, the community has many free and low cost options for support too.
Every Thursday we hold a breastfeeding group that's free and open to the public. You can attend while you're still pregnant to prepare for your breastfeeding journey or join us after your baby arrives for education, support, and friendship. Knowing what to expect with breastfeeding and having a strong support system in place can make all the difference in your journey. Additionally, the community of San Diego has many great events and resources, too.
We hope you know that Best Start is always here …for our clients and our community. There will always be new challenges to face, but several things will always remain true: we care, we won't stop fighting for you, and we will keep striving to ensure you feel heard, supported, and empowered.