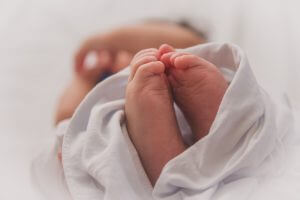 On behalf of my family, we would like to thank Best Start Birth Center for the wonderful birthing experience of our baby girl! Having our two previous daughters at a hospital, the birthing center by far empowers moms to have a true birthing experience! I felt empowered by the supportive staff and especially the midwives. They encourage you to listen to your body and to be intuitive. I was able to give birth as i knew what would be best for baby and me. BSBC stands true to its mission, providing choices for mom, "satisfying experiences, and healthy outcomes."
We were so amazed in comparison to our previous experience in the hospital with my other two daughters; it was so stressful with minimal options. Perhaps the beeping of machines, the constant offer of meds like the epidural, and all the IV connections doesn't create a very relaxing environment. Not to mention, mom is required to give birth in a position that is not a liability to the doctor….I'm sorry, but I thought mom is the one who's having the baby not the doctor. Dad was not even allowed to videotape once our daughters were out of the womb. It doesn't make sense.
At BSBC, it's all about mom, the baby and the family the minute you walk in. The staff ensures that you're educated and prepared for the great day. From classes, to group sessions, to one on one with the midwife, you're coached throughout your pregnancy. You feel mentally and physically ready to give birth because you have this great team supporting you throughout your journey. From the front desk, to the nurses, to the midwives, everyone is baking you up and treating you with gentle hands. It was the best experience ever! We had the dream team, Shari and Elizabeth, help us with our delivery; they were amazing! I found myself even laughing in between my contractions. They coached us and even encouraged my husband to get involved with the delivery. He's still amazed that he was able to touch the umbilical cord while it was still pulsating!
Thank you BSBC for making our delivery a monumental experience! To put it in short words, having a baby at BSBC is like a first date; there's anticipation but BSBC helped set up the right environment with candles, relaxing aromas, calm music and soothing touches; they help prepare you for the big day and ease your nerves to meet your new love one 🙂 We thank you BSBC staff!
Sincerely, Celica & Robert