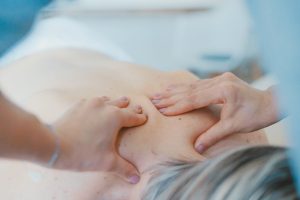 Natural Comfort Measures For Labor: At Best Start Birth Center, we utilize a variety of complementary therapies to guide our clients through labor and provide a satisfying experience. Unfortunately, there is a great inequity in how these services are reimbursed by payers. Payers continue to maintain the mindset that the hospital setting with pharmacological pain relief is one-size-fits all.
Payers do not value nor reimburse homeopathic comfort services when they are provided by midwives in freestanding birth centers. Not only are midwives not reimbursed fairly, patients are affected, as they often have to pay out-of-pocket for homeopathic comfort measures.
Our clients greatly value and benefit from the complementary services offered by our midwives, including the following:
The inequity in reimbursement for these services certainly cannot be blamed on a lack of evidence to support their efficacies. In fact, for low-risk pregnancies, the American College of Obstetricians and Gynecologists recommends low-intervention and supports ensuring women have access to nonpharmacological pain relief methods. More intervention does not equate to a better outcome and the homeopathic methods used at Best Start Birth Center can help prevent the need for more invasive, riskier methods for pain relief.
We stand behind our low-tech, high-touch methods. Our midwives give our clients a level of personal care that is unparalleled. We believe in offering our clients options that are safe, evidence-based, and support the physiological process of birth. We do not determine our services based on what will reap the largest reimbursements, we stick to the evidence of what is best for mom and baby.
We continuously work on your behalf with payers to fight for more comprehensive coverage of complementary therapies, but there is more work to be done on the systemic level. To ensure these therapies are an option for all of our clients, we do our part to keep costs low and work with each family's financial situation. As a patient, you can help to fight for more equitable coverage of complementary therapies by pointing out coverage gaps to your insurance provider. Every mother should have access to the birthing experience she desires.