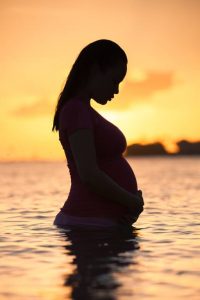 A low-risk pregnancy typically refers to a pregnancy where there are no significant complications or medical issues for both the mother and the developing baby. This means that the woman is generally healthy, without pre-existing conditions that could complicate the pregnancy, and the pregnancy itself is progressing without complications.
Birth center care is safe and effective for low-risk women having low-risk pregnancies. Following guidelines to qualify you to give birth at Best Start ensures you have the safest, most satisfying experience possible.
The number of birth center births has more than doubled over the past decade. Not included in this statistic is the additional people who received prenatal care at a birth center but did not give birth there (due to antepartum or intrapartum transfer or opting to birth at a hospital by choice).
The American Association of Birth Centers has outlined best practices and guidelines for providing care. The Commission for the Accreditation of Birth Centers (CABC) then uses these guidelines to accredit birth centers. Being licensed and accredited (like Best Start is) shows a birth center is following evidence-based practices and operating under safety guidelines.
Part of operating safely and appropriately is practicing within the scope of care midwives and freestanding birth centers are intended and licensed to provide. By nature, freestanding birth centers are low medical intervention (when you compare to traditional hospital obstetric care). Due to this, Best Start cares for low-risk women with low-risk pregnancies. How "low-risk" is specially defined varies by practice. Best Start's definition is based on recommendations from the American College of Nurse-Midwives.
At Best Start, to be considered low-risk (and thus eligible to get care here), you need to meet the following criteria.
You're pregnant with only one baby.
Multiples require more monitoring, so we cannot care for pregnancies of twins or multiples.
You have no preexisting health conditions that would affect the pregnancy and no previous cesareans.
Feel free to contact our office if you're unsure if your medical history would disqualify you from getting care at Best Start. We are more than happy to discuss your concerns and let you know! Sometimes people think they wouldn't be eligible, when they really are. It's best to ask if you're unsure.
Your baby is facing head down by the end of your pregnancy.
Some babies take their time turning, but if they're head down by the last month, they USUALLY stay that way. We know babies can keep flipping though, so as long as your baby is head down when you're in labor, you can give birth at Best Start.
You go into labor between 37 and 42 weeks.  Pre and post term pregnancies require more medical monitoring than what a birth center offers. However, there are misconceptions that do NOT affect your ability to birth at Best Start. For example, being over 35 does NOT automatically make you "high risk" at Best Start. Having previous miscarriages also does NOT make you high risk. We would rather you ask and find out for sure, rather than miss the opportunity to give birth here. Many women and many pregnancies are eligible!
Throughout your care with us, we continue to monitor and assess your eligibility to continue your care with Best Start. If a complication or change arises during your care with us, we can transfer you to a hospital that can offer you the appropriate care. In the event you do need to be transferred you may return to our office, if the complication is resolved, or for postpartum care if you wish, and we certainly welcome you back for your well woman visits too in the future!
It's our goal to make birth center care accessible and available to everyone. If we can safely care for you and your pregnancy, we want to. Earlier this month we celebrated Midwifery Week and want to thank all of our amazing midwives at Best Start, who are so passionate and dedicated to their craft. They make our mission possible!